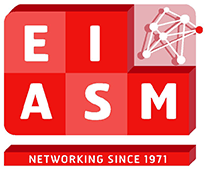 Managing Director
EIASM - European Institute for Advanced Studies in Management
Brussels, Belgium
Since its foundation in 1971, the European Institute for Advanced Studies in Management (EIASM) has dedicated itself to raising the profile of European Management Research. As a not for profit academic institute, the EIASM plays a leading role in facilitating the exchange of information and furthering education and research by coordinating workshops, meetings and conferences for Management Scholars throughout Europe and beyond.
EIASM is looking for a MANAGING DIRECTOR to coordinate and develop the various activities of the Institute in accordance with the Board's strategy. The ideal candidate will have a strong background of working in academic institutions with demonstrated managerial capability. The MD provides leadership and direction for the overall operation of the Institute. He/She plans, directs and coordinates the development of short and long-range objectives. He/She is responsible for achieving the organisation's financial and non-financial goals.
This full-time job is located in Brussels, with responsibility for a team of 10 staff members.
Primary responsibilities
Foster, in close coordination with the board, the strategic development of EIASM and the deployment of new activities;
Plan, develop and administer methods, strategies and procedures for meeting the Institute's objectives;
Oversee the operations of the Institute with responsibility for the design and execution of administrative and financial reporting and budgeting systems, information technology, human resources, communications, and physical infrastructure;
Serve as a knowledgeable, trust-worthy, service-oriented resource for EIASM's stakeholders;
Interact with and represent the Institute at external events and organisations, including European and governmental institutions;
Liaise with potential sponsors.
Required qualification and key competencies
Minimum Masters degree, Doctoral degree preferred;
Proven track record of leadership in international higher education;
Understanding of higher education trends and an ability to connect the Institute's relevance to those trends;
Experience in developing strategic and business plans;
Excellent communication, interpersonal and presentation skills;
Fluency in English and proficiency in at least one other European language desirable (French or Dutch particularly helpful).
Benefits
EIASM offers attractive employment conditions, commensurate with the seniority of the position and the experience of the candidate.
Starting date
Negotiable around Spring 2018.
Application
Please send your application and CV via e-mail to Professor Chris Chapman, EIASM President (chris.chapman@bristol.ac.uk) by no later than 15th November 2017.
For more details on our activities, please visit the website: www.eiasm.org.
Don't forget to mention EuroBrussels when applying.