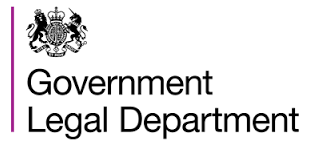 Trade Lawyer
GLD - Government Legal Department UK
London, United Kingdom
The Government Legal Department (GLD) is seeking qualified lawyers with a solid understanding of international trade law, in addition to EU or international law.
Working across all main Whitehall Departments, GLD is the largest provider of legal services across Government, and now is an exciting time for the Department as we strive to meet unprecedented challenges.
We are recruiting up to 10 qualified lawyers to work as legal advisors for the Department for International Trade (DIT) and the Department for Environment, Food and Rural Affairs (DEFRA). These divisions are at the centre of establishing the UK's position in World Trade as it exits the European Union.
Roles in DIT Legal Advisers will involve advising the newly created Department for International Trade's Trade Policy Group (TPG), which is developing an independent trade policy for the UK as we leave the European Union. Positions in DEFRA Legal Advisers will involve working on the trade in food and agricultural products, which forms one of the most contentious areas of international trade policy.
Successful applicants will:
Be a qualified solicitor, barrister, or legal executive at Grade 6/7;
Hold a minimum 2:1 degree or equivalent;
Have a sound understanding of international trade law, in addition to EU or international law;
Have good legal judgement and risk awareness;
Be an effective team player, with the ability to engage people well;
Experience of international negotiations (whether trade or another context) would be desirable but is not essential.
These exciting and unique roles offer a starting salary of £48,400 (though this may be negotiable depending on your experience) plus 25 days of annual leave (rising to 30 days after five years of continuous service). We are truly committed to flexible working and providing a work/life balance for our team; you can apply for these roles as either a full or part-time position, or a job share. There is also the option to apply for three-year fixed term or permanent roles. We pride ourselves on the development opportunities available to our employees and also offer a generous pension.
If you're keen to help guide the UK through these changeable times, then apply today. For an informal conversation with the GLD Recruitment Team, please email glsqualified@tmpw.co.uk or call 0845 3000 793 or 0117 923 4417.
Don't forget to mention EuroBrussels when applying.