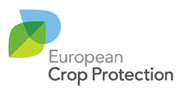 Office Administrator
ECPA - European Crop Protection Association
Brussels, Belgium
The European Crop Protection Association (ECPA) is the pan-European voice of the crop protection industry. This Brussels-based trade association represents 22 market-leading companies as well as national associations in 32 countries.
ECPA is looking for a reliable Office Administrator (Permanent position). They will undertake administrative tasks, ensuring the secretariat has adequate support to work efficiently. The ideal candidate will be competent in prioritizing and working with little supervision. They will be self-motivated and trustworthy.
The Position:
Reporting to the Director General, the office administrator ensures the smooth running of our association's offices and tasks will include the following:
Office support:
Reception
answer the central phone (together with the administrative assistant);
welcome visitors (together with the administrative assistant);
cover for the administrative assistant every day after 15h30 and Wednesday afternoons, as well as when the administrative assistant is on vacation or ill.
Members
prepare meeting rooms; order taxis.
Staff
keep records on staff holidays & sick leave (incl. fill in monthly Dimona presence sheets for Partena);
approve leave applications and file all travel requests;
check staff monthly expense reports and submit to DG for approval & process with accounting.
Office maintenance
ensure that office is clean at all times liaising with the cleaning firm;
organize office repairs liaising with the repair firm.
Administrative support
maintain DG appointments & expenses etc.;
provide administrative support to the DG as needed;
provide some administrative support to the Public Affairs Director and the Director Water & Environmental Affairs.
Extranet support
as the office contact point for any extranet problems, liaise with service provider to resolve extranet issues;
keep the ECPA membership database updated.
Projects
compile bi-annual National Associations Country Reports;
compile annual Agchem sales figure;
co-ordinate bi-annual company investment projects reporting.
Candidate Profile:
The successful candidate will require:
Proven work experience as an Office Administrator or similar role;
Solid knowledge of office procedures;
Experience with office management software like MS Office (MS Excel and MS Word, specifically);
Strong organization skills with a problem-solving attitude;
Excellent written and verbal communication skills in English as well as French;
Attention to detail;
High school diploma; additional qualifications in Office Administration are a plus.
In return, ECPA offers:
A competitive remuneration package according to work experience;
A rewarding and challenging work environment.
Please send your letter of application and curriculum vitae by 1st November 2017 to: Sarah Giles, Director Corporate Operations, ECPA, 6 Avenue E. Van Nieuwenhuyse, B – 1160 Brussels, Belgium sarah.giles@ecpa.eu.
Don't forget to mention EuroBrussels when applying.