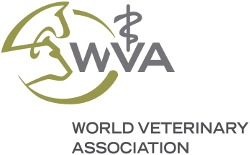 Communications and Projects Assistant
Internship Opportunity
WVA - World Veterinary Association
Brussels, Belgium
The World Veterinary Association (WVA) is the global voice of the veterinary profession. WVA unites and represents the veterinary profession around the World.
DUTIES/JOB DESCRIPTION:
The Communication and Project Assistant shall support the WVA staff with the following tasks:
Management of WVA's Website and Facebook page;
Preparation process of WVA meetings, and global conferences;
Management of WVA's databases;
Implementation of WVA projects and action plans.
TYPE OF CONTRACT:
Part time internship contract for 6 months (20 hours per week).
LOCATION:
WVA Office - Avenue de Tervueren 12, Brussels, Belgium.
REQUIREMENTS:
The candidate shall have:
A university qualification (a degree in Veterinary Medicine or in Communications would be an advantage);
A very high standard of spoken and written English (French and Spanish language skills would be an advantage);
Strong communication skills, with a good knowledge of digital communications;
Computer literate in all main Microsoft Office applications;
A knowledge of, and experience with, social media platforms.
COMPENSATION:
750€ per month.
HOW TO APPLY:
Candidate's CV and a short motivation letter shall be sent to the WVA secretariat at secretariat@worldvet.org.
Don't forget to mention EuroBrussels when applying.