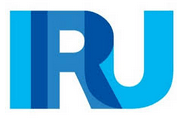 Project Manager – Road Transport, Logistics and Training
IRU - International Road Transport Union
Brussels, Belgium
Helping the world get where it needs to be.
IRU Projects' rapidly evolving and dynamic team in Brussels is looking for a Project Manager – Road Transport, Logistics and Training.
JOB SUMMARY:
Reporting to the Senior Manager of IRU Projects, the Project Manager will be responsible for the management of co-funded projects in the field of ITS and training in sustainable road transport.
RESPONSIBILITIES:
Manage project activities in collaboration with key stakeholders including the development and implementation of work plans, activities' report and technical programmes for events;
Lead the development and implementation of a broad coordinated set of plans and programmes to meet the priorities of the organisation;
Pro-actively identify new project opportunities, draft proposals and provide expertise to other team members when necessary;
Develop and implement training concepts including but not limited to the development of training material, Train the Trainers and pilot training, organisation of seminars and workshops in cooperation with other project partners;
Direct and contribute to the preparation of market researches, cost-benefit analysis, dissemination and exploitation plans, deployment roadmaps, guidelines and other relevant documents.
QUALIFICATIONS:
University degree in Engineering, Business Administration, Training or any related field; Professional qualifications such as PMP would be an asset;
At least 5 years project management experience with European Commission supported projects (e.g. H2020, FP7, Lifelong Learning Programme, CEF) in ITS, Transport, ICT or other fields, such as adult learning;
Proven experience in instructional design and a good command of innovative learning tools is a strong asset;
Knowledge of road transport and vehicle technologies;
Extensive network in the field of transport or logistics;
Excellent written and oral communication skills in English; knowledge of other European languages will be viewed favourably.
Don't forget to mention EuroBrussels when applying.